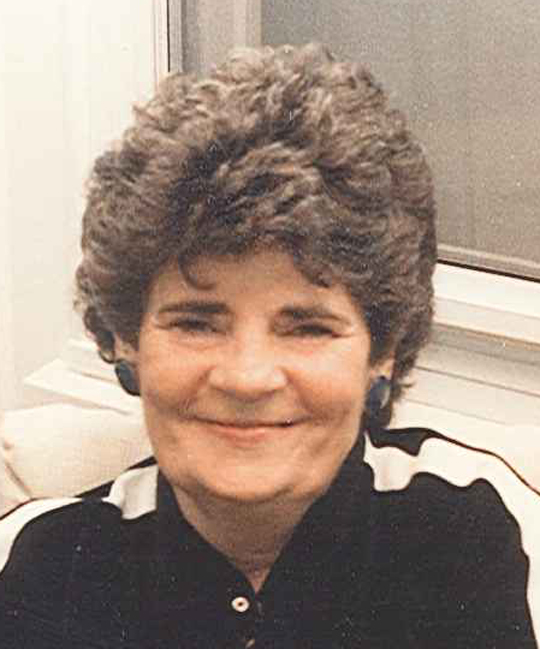 Marie Gormley Sciarra, 80 of West Grove, died Sunday Nov. 15, at
Jennersville Regional Hospital in West Grove. She was the wife of Dominic R.
Sciarra with whom she shared 59 years of marriage.
Born in Hockessin, she was the daughter of the late Joseph and
Jane (Keating) Gormley.
Marie was a member of Assumption BVM Church in West Grove.She loved shopping, golfing, and
boating with the family on the Chesapeake Bay.Most of all she was a loving wife, mother and
grandmother.
Survivors include in addition to her husband, two sons and two
daughters, Robert J. Sciarra and his wife Kathy of Avondale, Joyce Biliski and
her husbandCharlie of Newark,
Joseph B Sciarra and his wife Virginia of West Grove and Jane Wright and her
husband Thomas of West Grove, eight grandchildren and 10 great grandchildren.
In addition to her parents, she was predeceased by her sister
Ann Blake and a niece Carol Blake.
A Mass of Christian Burial will be held 11 a.m. Thursday, Nov.
19 at the Assumption BVM Church 300 State Rd. West Grove.Family and friends may visit with the
family from 9-11 a.m. before the service. Interment will be in St. Mary's
Cemetery in West Grove.Contributions
in her memory may be made to the Alzheimer's Association 399 Market St. Suite
102 Philadelphia, PA 19106. Arrangements are being handled by the Foulk &
Grieco Funeral Home (610-869-2685) of West Grove.To send an online condolence, please visit www.griecocares.com.

See Contributors Page http://chaddsfordlive.com/writers/
Comments
comments