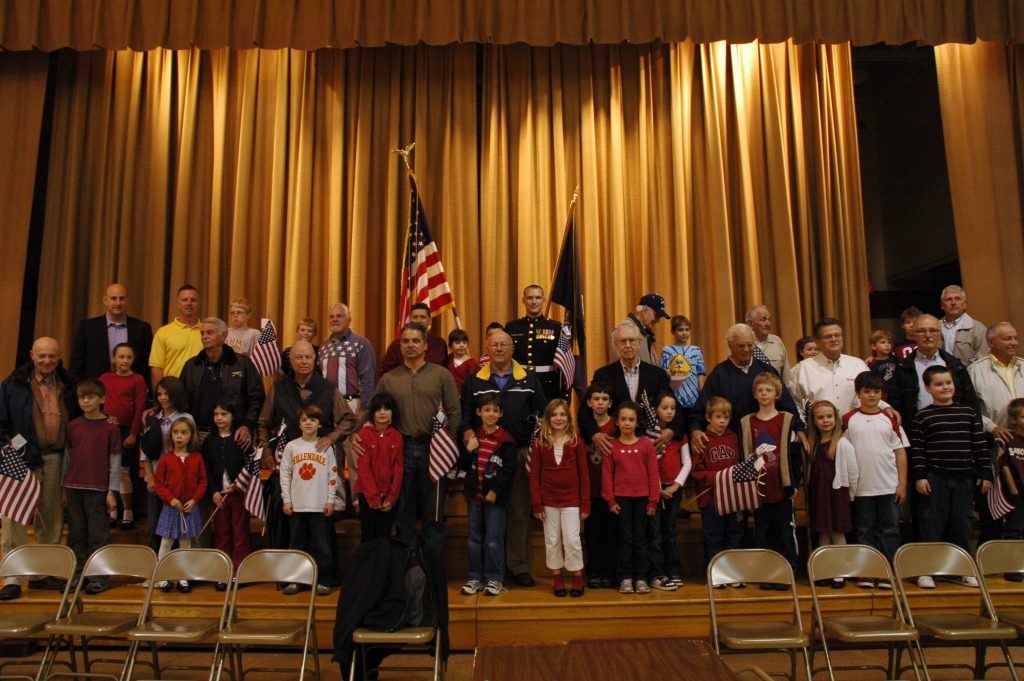 Close to
two dozen veterans were honored during a Veteran's Day ceremony at Hillendale
Elementary Nov. 11. The vets, from the Gulf to WWII heard words of thanks
from school Principal Steve Dissinger, were given American flags by the
students and heard a play from 5th-graders about what it means to be
a veteran.
Dissinger
said the ceremony was designed to show gratitude and appreciation for the
veterans who are part of the Hillendale community.
"We
wouldn't be here if it weren't for our soldiers," Dissinger said.

Rich Schwartzman has been reporting on events in the greater Chadds Ford area since September 2001 when he became the founding editor of The Chadds Ford Post. In April 2009 he became managing editor of ChaddsFordLive. He is also an award-winning photographer.
Comments
comments