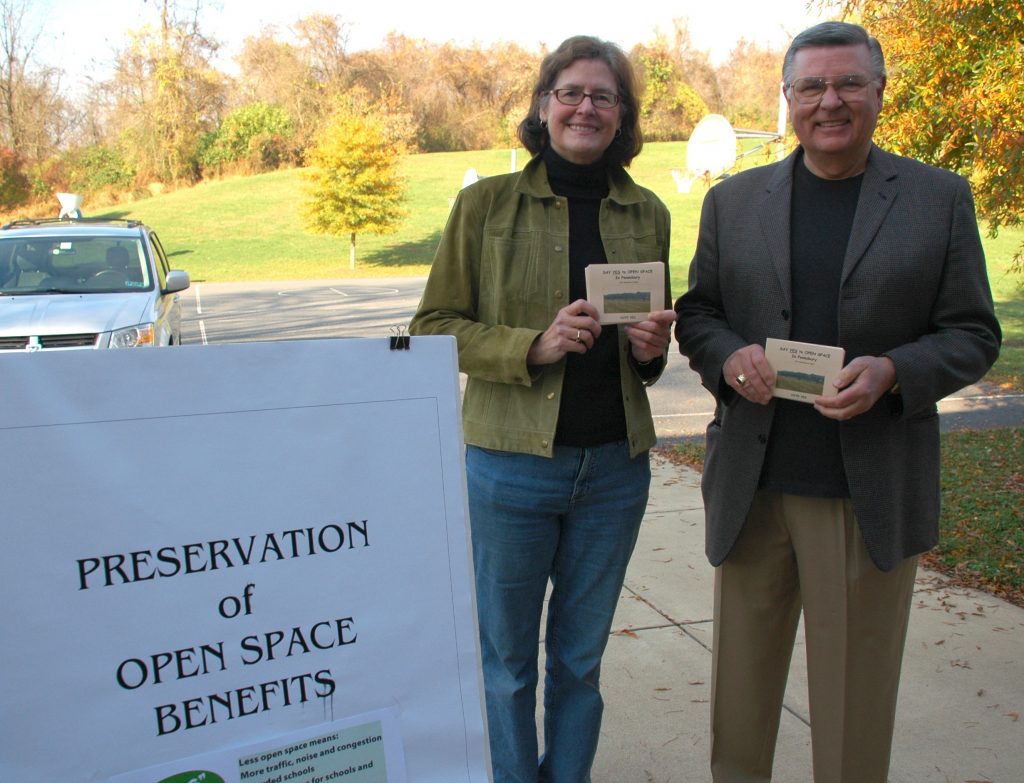 Frank Murphy, a Chadds Ford resident since August of last
year defeated Gregg Lindner, a 10-year resident for the last two years of a
school board seat vacated earlier this year by Ed Wandersee.
The vote was 1038-899.
Wandersee stepped down from seat on the Unionville-Chadds
Ford School Board this spring after moving out of the district. In August, the
board appointed Lindner–who lost a bid for school board two years ago–to fill
the seat until the reorganization next month.
"It's gratifying and somewhat humbling," Murphy said, "to be
asked to serve the community in such an important role in light of the fact
that I am a relative newcomer to the district."
He added that he thinks many people in the community were looking
for someone who had "no ties to the divisiveness of the past two years. Also,
someone who could look at some of the issues facing the district with a fresh
set of eyes and a fresh set of ears."
Murphy said he wants to help improve the board's communication
problem that became evident during the last few years conserning harsh disagreements
over how much renovation was needed for Unionville High School. He said he
wants to prevent a replay when it comes time to look at renovations for Charles
F. Patton Middle School.
One way to improve that communication, he said, is to have
school board members give periodic updates to residents during township
supervisor meetings. Murphy said another way would be to turn the comment
period of school board meetings to actual question and answer sessions, where
members of the public actually get questions answered, "even if the answer is
'I don't know right now.'"
Lindner said he's proud of the work his campaign people did
and that he will continue to go to school board meetings as he's been doing
since he lost the election two years ago.
His focus was, and remains, the same.
"The focus is on the kids, the community and the educational
system," he said, but did get around to discussing his view of political
realities.
"I'm thrilled that in Pennsbury Township people threw away
looking at political parties and were really focused on what the message was,
and I feel great about that. It's probably been forever since a person who is a
registered Democrat was able to win in Pennsbury Township and it just means,
when you look at the data of how people voted in the rest of the ballot it just
means that there were an enormous number of people that, for school board,
didn't care and voted for the idea and the message."
Lindner won Pennsbury Township by four votes, 586-582.
Also new to the school board are Jeff Leiser, of Birmingham,
and Holly Manzone, of Pocopson. Both ran unopposed for the two vacant seats in
Region B.
And returning after a brief hiatus from the board are Jeff
Hellrung and Keith Knauss, from Region A, made up of East and West Marlborough
and Newlin townships.
For supervisor, incumbent George Thorpe ran unopposed for
another term in Chadds Ford, and Bill Kirkpatrick did the same in Birmingham.
In Pennsbury, Aaron McIntyre ran unopposed for a first term.
In Pennsbury Township, an open space tax referendum passed by a vote of 661-412.

Rich Schwartzman has been reporting on events in the greater Chadds Ford area since September 2001 when he became the founding editor of The Chadds Ford Post. In April 2009 he became managing editor of ChaddsFordLive. He is also an award-winning photographer.
Comments
comments