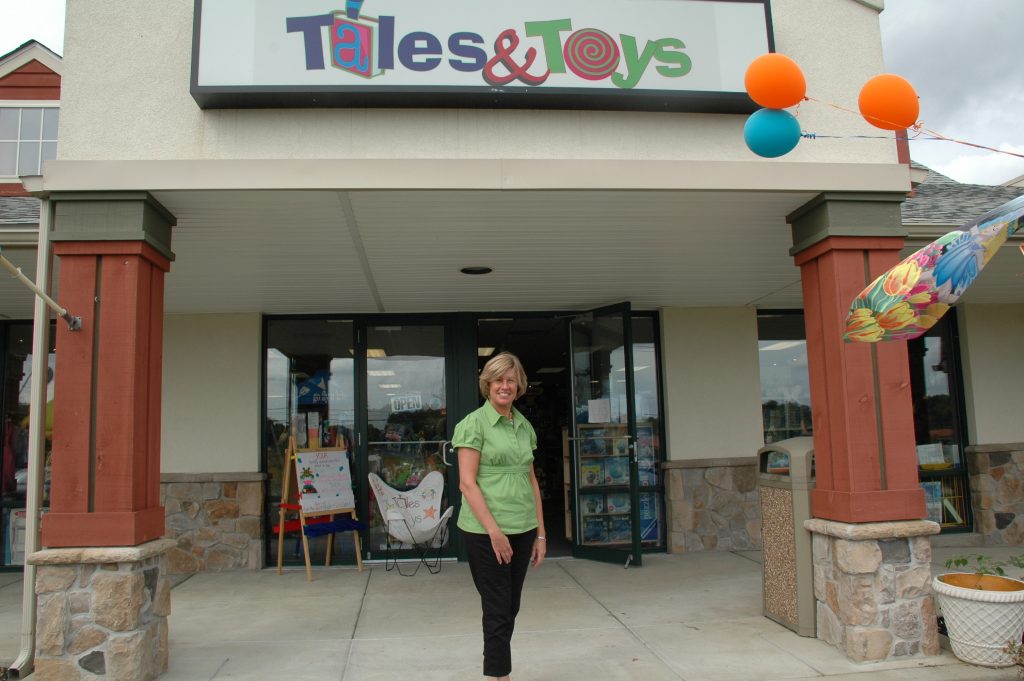 Considering the state of the economy during the last few
years, staying in business for 25 years is a major achievement for a local
retail shop. And Toys & Tales has done just that.
The shop, formerly known as The Book Fair, started a quarter
century ago, a time when the average home had no computer, let alone several
and anyone who talked about the Internet might as well have been talking a
foreign language.
Pattie Diggin bought the shop six years ago and three years
ago changed the name to reflect an increased emphasis on games, not just books.
Diggin said at the time it was a choice, and even now
realizes some people might not like that shift, but then again, others do, she
said. She is proud, however, that her store remains an independently owned and
operated book and toy store.
"We still carry the books we know our customers are going to
want, the best and the brightest. We may not have the largest selection, but we
have a good narrow selection. … We
can point people in the right direction."
She is not dismayed over a competitor, a chain operation,
opening a store across the street. Diggin wants everyone to know that Toys
& Tales "will still be part of Olde Ridge Village and continue to offer
expert, personal service," she said.
She added that she and most of her staff live in the general
area, within 10 minutes of the store.
But Diggin understands the changes that have taken place in
retail business over the years and is using that to her, and her customers'
advantage.
"Our customers who don't necessarily want to shop with their
kids know to check our [Web] site first. Before they go out to the big world of
the Internet to an Amazon or someone like that, to think about going to
Tales-Toys.com and see what we're featuring," Diggin said.
She added that she'll have the best of the holiday picks on
the Web site within the next two weeks. Customers can also have the product
shipped to their home or pick up at the store.
"We always have things wrapped and ready to go," she said,
"and we can ship anywhere in the country."
Diggin still maintains some of the older ideas that helped
the shop in the beginning years. One of those ideas is story time, a weekly
book reading with crafts every Thursday.
"We're making that more an more interesting for our
customers. We didn't used to do that all the time, now we are trying to have
something different to offer them.
Story time takes place every Thursday at 11 a.m., Diggin
said. "It's a good way for moms to get together and bond. They really seem to
enjoy it."

Rich Schwartzman has been reporting on events in the greater Chadds Ford area since September 2001 when he became the founding editor of The Chadds Ford Post. In April 2009 he became managing editor of ChaddsFordLive. He is also an award-winning photographer.
Comments
comments