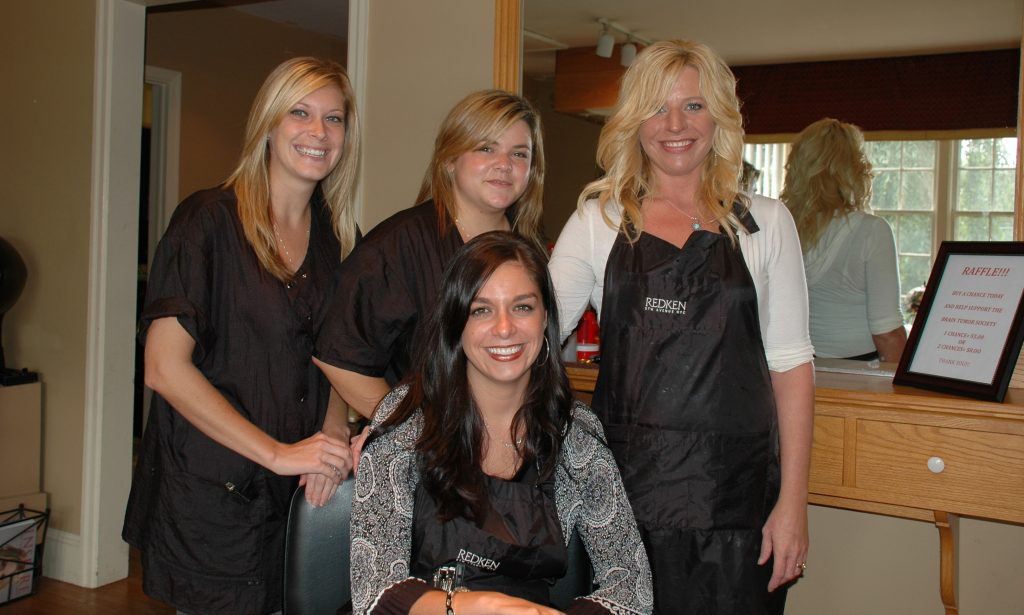 Clipso Hair Studio in the Barns Shops of Chadds Ford is
taking part in Cuts for a Cure. On Oct. 4, the shop will donate all it's
proceeds to the Brain Tumor Society.
According to Katie Gray, the shop owner, this is the first
time the shop has been involved in Cuts for a Cure, but the second year for
taking part in Steppin-4-Steve. Steve Russell was a long-time family friend who
died of cancer a year ago. Gray said he had lung cancer and three inoperable
brain tumors at the time of his death. He was 52 years old at the time, Gray
said.
"He had a lot of good traits. He was a wholesome man," she
said. "He just didn't deserve to die so young."
The Steppin-4-Steve team will take part in the 5K Race for
Hope in Philadelphia on Nov. 1.
"What really gives me goose bumps is when cancer patients do
the 5K," she said.
Last year's 5K in Philadelphia raised almost $500,000.
The Oct. 4 Cuts for a Cure runs from 8 a.m. to 3 p.m. In
addition to donating the day's proceeds to the Brain Tumor Society, there will
also be a raffle, refreshments and a bake sale table Gray's mother will take
charge of, she said.
Being raffled on Oct. 4 will be two gift baskets from
Hallmark, several pieces of Cookie Lee Jewelry and a Tiffany lamp, Gray said.
She added that Brandywine Prime will also be donating something and that Clips
will also be donating a gift basket with hair care products and gift
certificates for a haircut, manicure and pedicure.
Gray said the shop had gotten involved in the Race for Hope
a year earlier for a client who had died from a brain tumor.
The shop raised just more than $1,800 last year, and Gray hopes
to raise more than $2,000 this year.
Gray said the Cuts for a Cure will likely be an annual event
for Clipso, at least while she owns the shop.
Russell's impact is part of the reason, she said, but she
thinks that there is simply a need to have "an advancement with cancer, all
around, but brain tumors especially. Everyone knows somebody that's died from a
brain tumor."
She had two relatives who died young from brain tumors.
One, her grandfather, was 36 when he died.
"It's an awful ting. It's just awful, " Gray said.

Rich Schwartzman has been reporting on events in the greater Chadds Ford area since September 2001 when he became the founding editor of The Chadds Ford Post. In April 2009 he became managing editor of ChaddsFordLive. He is also an award-winning photographer.
Comments
comments