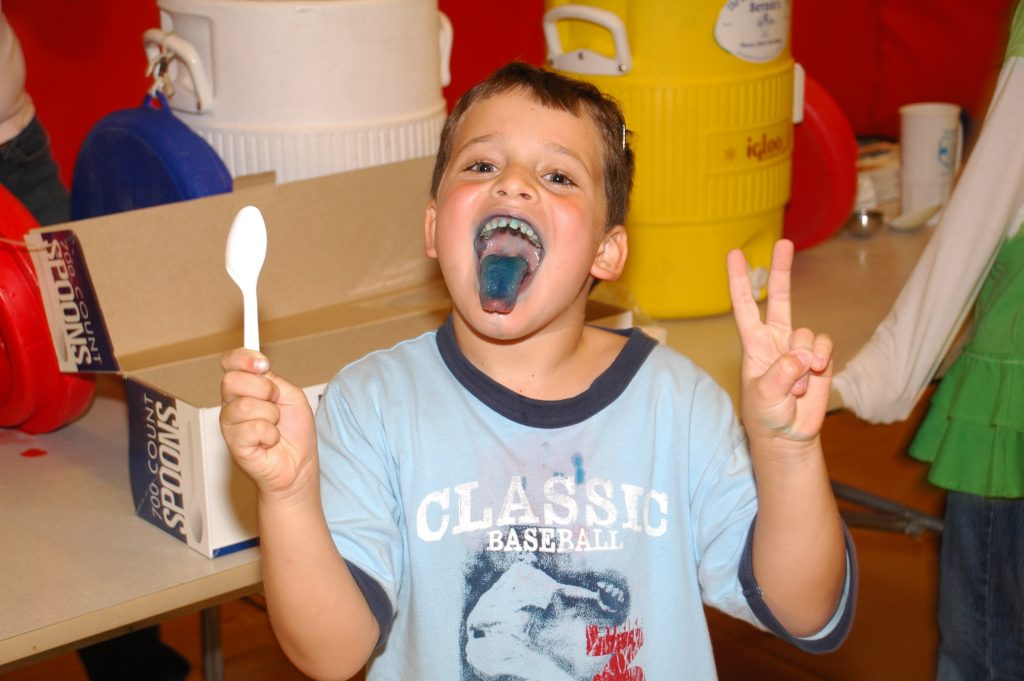 There was something for pretty much everyone in Chadds Ford
Township Friday night. There was the Remembrance Ceremony at the battlefield
park, an opening for a new Jamie Wyeth exhibit at the Brandywine River Museum
and the Chadds Ford Elementary School PTO held a family fun night at the
school.
There was conga line dancing, balloon games and even some
water ice that made people's tongues blue. But, it was all in fun.
Luci McClure is a PTO co-president this year. She said the event
is for adults and children alike.
"It's a way for families to get together at the beginning of
the school year, to reconnect from over the summer and for new people who are
coming in to make new friends," McClure said.
She added that the event sets a nice tone for the scholastic
year, letting people make new friends.
As with many events scheduled for last Friday, the rain put
a damper on some plans. The same held true for Family Fun Night.
McClure said they hoped to be able to use the outdoor classroom
as was done two years ago, but that was impossible this year. But moving the
event inside wasn't a problem.
And instead of a jazz band as they had the night the outdoor
classroom was unveiled, this year there was a rock band, The School House
Rockers, a group of four teachers from the Unionville-Chadds ford School
District.

Rich Schwartzman has been reporting on events in the greater Chadds Ford area since September 2001 when he became the founding editor of The Chadds Ford Post. In April 2009 he became managing editor of ChaddsFordLive. He is also an award-winning photographer.
Comments
comments