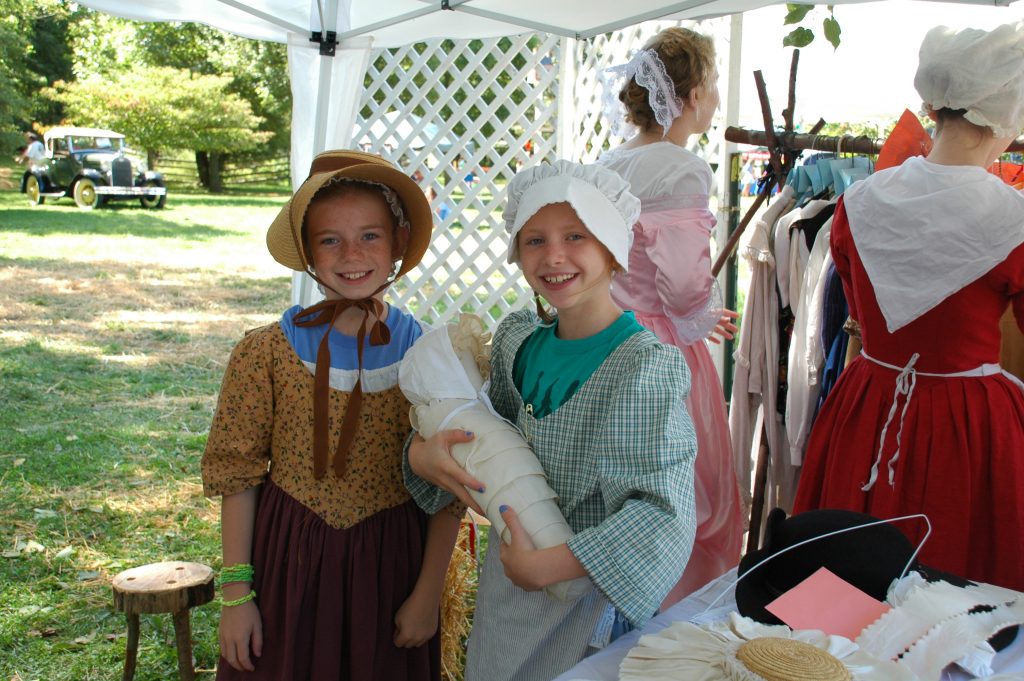 Chadds Ford Days is one of the two major fund-raising events
for the Chadds Ford Historical Society. CFHS President George Franz said he
would take a wait and see attitude before he could tell how much the rain hurt
this year. However, he was pleased to see Sunday's sunshine.
"Usually we do better on Saturday than Sunday," Franz said.
"We'll do better today, probably [better] than on a normal Sunday."
He said the decision to open Sunday was made Saturday
afternoon between 3 and 4:30 p.m.
That decision was based, not just on the promise of better
weather, but also through the coordinated efforts of many people in the greater
Chadds ford community.
Franz said a CFHS member who has a contact with someone from
Krapf buses organized a shuttle service, School Superintendent Sharon Parker
gave the OK for visitors to use the Chadds Ford Elementary School parking lot
and Chadds Ford Township Supervisor George Thorpe was able to arrange for the
use of the parking lot at the Chadds Ford Business Campus.
Visitors could use those other parking areas and be bused to
the historical society meadow. At least five visitors who parked in the field
next to the society's grounds probably wished they had used those other lots
since they wound up getting stuck in the mud and had to be towed out with a
tractor. Even one of the antique cars on display on the fair grounds got stuck
and, for a while, so was the tractor trying to free the car.
Franz also said there was no shortage of volunteers Saturday
afternoon who showed up Saturday afternoon and early Sunday morning to help set
up in the soggy meadow.
"It was amazing," Franz said, "but that's what happened last
year, too. The difference was, we knew the storm was coming last year. This
year, we didn't know we were going to get four inches of rain Friday night."
Franz admits that the Kennett Mushroom Festival cuts into
some of the attendance at Chadds Ford Days, and he's looking at other
attractions for the historical society. He said that's one of the reasons they
bring in the antique cars for the fair, and that the society is looking at
bringing back the antique car show as a separate fund-raising event in the
spring.
But he added that the historical society tries to make
Chadds Ford Days more of a family event than is the Mushroom Festival and to
focus on more quality crafters and better quality artists.
"I think over two years the art show has improved
dramatically," he said.
Visitors on Sunday had sunny skies and the usual Chadds Ford
Days activities. There was a hayride, moon bounce and a giant slide for the
kids as well as an area where the kids could don colonial garb.
There were colonial and contemporary crafting areas and an
area for artists to display their works.
A multitude of local restaurants were on hand with a variety
of foods and there was seating under the trees where people could sit, eat and
listen to live music, including a performance by perennial favorite Charlie
Zahm.

Rich Schwartzman has been reporting on events in the greater Chadds Ford area since September 2001 when he became the founding editor of The Chadds Ford Post. In April 2009 he became managing editor of ChaddsFordLive. He is also an award-winning photographer.
Comments
comments