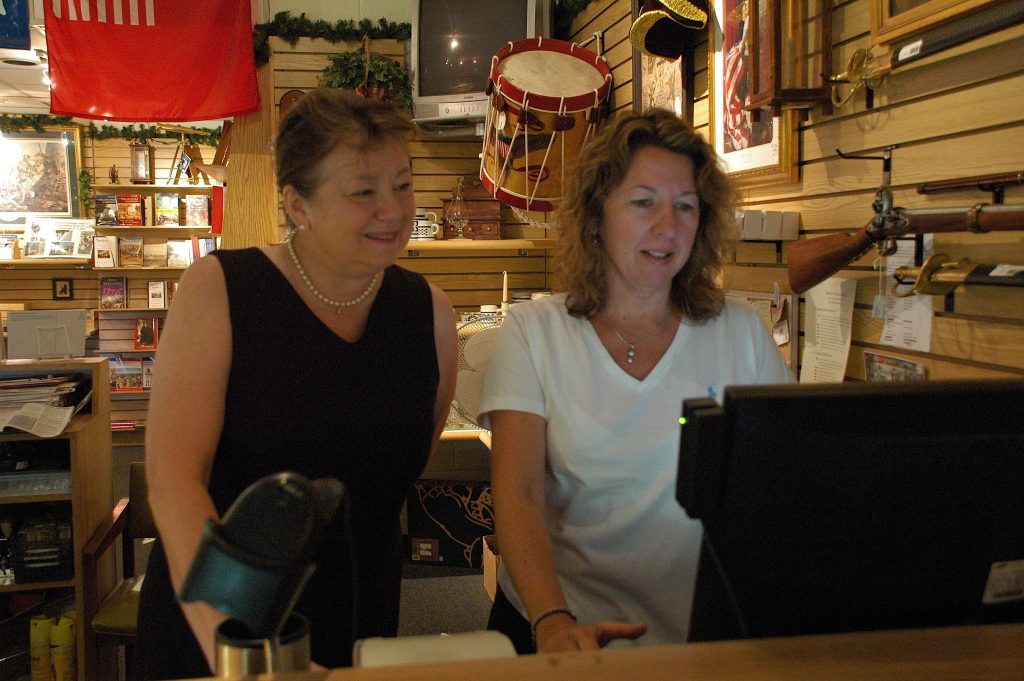 Brandywine Battlefield Park
reopened for business Aug. 25 following a weeklong closure after the
Pennsylvania Historic and Museum Commission pulled the plug on the Chadds
Ford-based facility.
Volunteers from the
Brandywine Battlefield Associates will man the park under a temporary agreement
with PHMC. Linda Kaat, associates' president, said the temporary agreement
could last for up to six months, but end sooner once Chadds Ford Township and
other entities sign agreements to keep the park afloat.
"It's a joint venture with
Senator Pileggi, Chadds Ford Township, PHMC and the Brandywine Battlefield Park
Associates. It's sort of open ended to be determined. When we get all our ducks
in a row, we'll work on the full time permanent agreement."
 Kaat sees a mixed blessing
in the temporary agreement.
"For a friends' group, the
volunteers, this is the opportunity of a lifetime," Kaat said. "It's a big
responsibility to carry on a site this important with volunteers and without a
steady stream of income that we know of."
PHMC
pulled out of the park operation for budgetary reasons with the thought that
Chadds Ford and the associates would operate the facility. But, it has cost
roughly $350,000 per year to run the park. Neither the township nor the
associates alone have that kind of money.
Township Supervisors'
Chairman George Thorpe, a past president of the associates, has been talking
with other townships and counties to raise enough money to keep the park going.
He received a commitment
from Delaware County for $55,000 and is looking for a matching figure from
Chester County. Concord Township has agreed to donate $5,000, Chadds Ford will
do the same and Thorpe has been talking with other townships and municipalities
to contribute. He said he also wants PHMC to provide about $100,000 in a
combination of cash and services.
Kaat says she, too, is
looking for "donors and sponsors who believe in Brandywine's history."
During the park's weeklong
hiatus, some PHMC employees inventoried the gift shop and museum and removed
some of the items. There are fewer items of merchandise in the shop, but most
people would not recognize the difference. What is noticeable
is the decreased number of artifacts on display in the museum area.
Kaat said all the artifacts
were itemized. "In doing so, they removed many things from the exhibits that we
expect will be returned once they're properly described and catalogued."
Most of what's missing, she
said, are small arms and other assorted weaponry. That absence will be
reflected in the visitors' admission price. Admission fees had been $6 per person,
but Kaat said she expects that to be dropped to about $2.50 until the artifacts
are returned and the collection is back intact.
She is not certain when the
cataloging will be complete.

Rich Schwartzman has been reporting on events in the greater Chadds Ford area since September 2001 when he became the founding editor of The Chadds Ford Post. In April 2009 he became managing editor of ChaddsFordLive. He is also an award-winning photographer.
Comments
comments