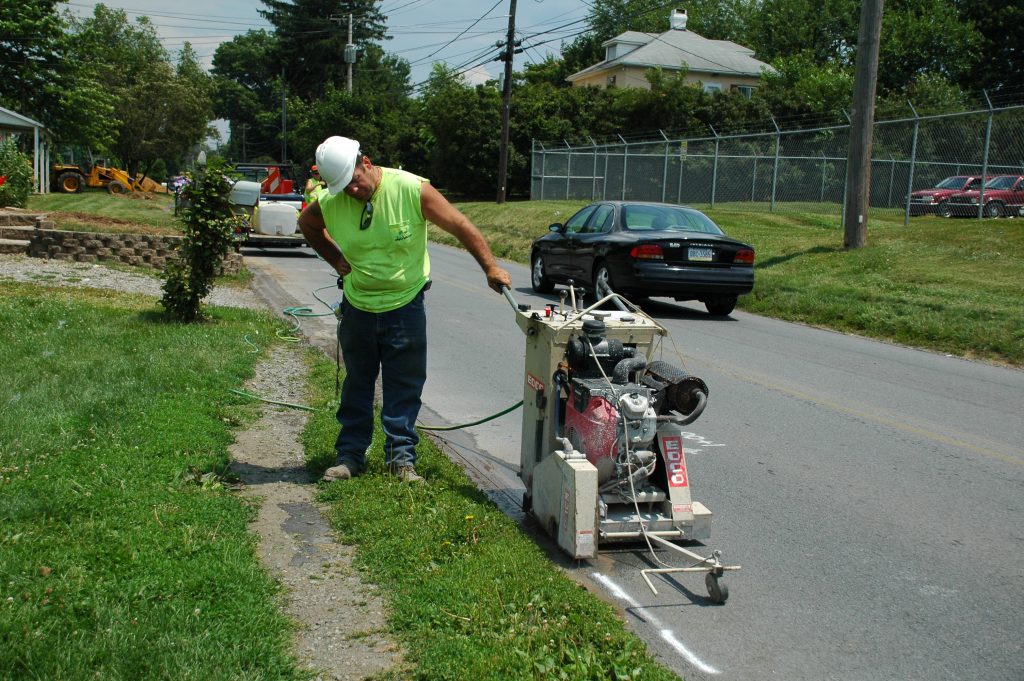 A street improvement project five years in the planning in Kennett Square is finally underway.
That project calls for sidewalks to be installed along a 1,200-foot stretch along West South Street from Lafayette Street, west to the borough line.
The sidewalks will be installed on the north side of the street with handicapped accessible ramps installed on the south side of the street, according to Borough Manager Brant Kucera.
Some trees had to be taken down, but they will be put back once the project is completed.
The $180,000 project began two weeks ago and should be finished by the time school resumes, he said. Kucera added that it's an important project for the well being of borough residents.
"What makes it important," he said, "is that South Street is a very heavily used pedestrian corridor for residents in that area, both going to school for children and also for the workers at the mushroom plants on the west side just outside the borough."
Kucera said the project addresses life safety issues and that it's "a great addition to the borough."
"It's our plan to put sidewalks in no matter where it is in the borough because we want to be as pedestrian friendly as possible."

Rich Schwartzman has been reporting on events in the greater Chadds Ford area since September 2001 when he became the founding editor of The Chadds Ford Post. In April 2009 he became managing editor of ChaddsFordLive. He is also an award-winning photographer.
Comments
comments