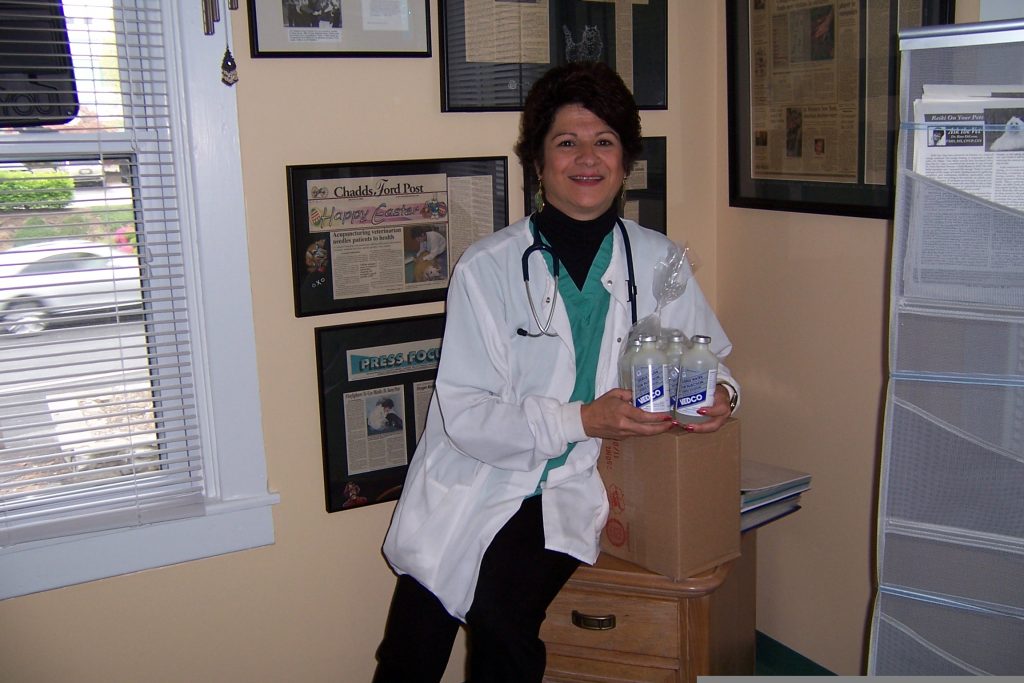 Veterinarian Rose DiLeva, of Animal Wellness on Route 202 in Concord Township, for the second time in the past four years helped the Delaware County Kennel Club by donating a case of sterile water to be added to the 17  K-9 first aid kits that the Delaware County Kennel Club is donating to all the K-9 police officers in Delaware County.
DiLeva first helped the club a few years ago when she donated 15 K-9 oxygen masks to the club's project of distributing these masks to the Delaware County EMT's and Fire fighters. As of now, there are 70 masks in the hands of the EMTs and soon every K-9 police officer's partner in Delaware County will also have an oxygen mask to carry in his police car with his K-9 first aid kit. Providing these K-9 oxygen masks is an on going project of the Delaware Kennel Club.
DiLeva is a great friend of the kennel club and we thank her a million times over for being with us in our projects to help any and all K-9s.

See Contributors Page http://chaddsfordlive.com/writers/
Comments
comments