Posted by Rich Schwartzman on February 25th, 2017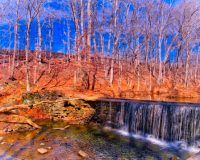 Blue skies and bright sunshine illuminate the bare winter landscape along Beaver Dam Road.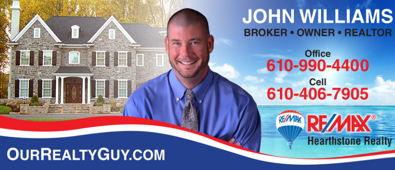 Posted by Dr. Kayta Gajdos on February 25th, 2017
Sacred moments of connection to another person happen in the oddest places. The other day I was shopping at one of those big box stores. It must have been an in-between time since there were only a few shoppers. A woman, even older than I, was handing out samples of a drink and I stopped to try some. She hesitated for a moment, then spoke quietly, "Yes, we need to ...
Posted by ChaddsFordLive on February 24th, 2017
PennDOT has announced the following road projects, which are weather-dependent and could affect residents in the greater Chadds Ford area during the week of Feb. 25 through March 3. Motorists are urged to allow extra time if they are traveling through one of the construction zones. • Route 82 in East Fallowfield Township, between Valley and Strasburg roads, remains ...
Posted by Warren Cook on February 24th, 2017
Do you know anyone who ever complained about their employer? Sounds like a stupid question because complaining to friends and family about your job is a very common event throughout most of our lives. Did you know that a significant number of individuals do a great deal more than just complain about how they are being treated at work, or situations at work that are ...
Posted by Rich Schwartzman on February 23rd, 2017
The conditional use hearing for Toll Bros. proposed development of Crebilly Farm is underway in Westtown Township. Toll — the equitable owner of the 322-acre property on Route 926 between Route 202 and S. New Street — proposes to build 317 new homes on the farm. The developer, however, made the application under Westtown's flexible development option, which allows ...
Posted by Monica Fragale on February 23rd, 2017
It's been almost two weeks since the Route 926 bridge closed, and the phones at the Pocopson Township building have been nearly silent with calls about it. "The first week of the 926 bridge outage has gone better than expected," Supervisors' Vice Chairman Elaine DiMonte wrote in an email. "The township received three phone calls on Tuesday, Feb. 14 regarding the new ...
Posted by Rich Schwartzman on February 23rd, 2017
The Concordville-Chadds Ford Rotary is in the process of delivering monies raised during last June's Twisted Vintner event. Twisted Vintner raised $50,000 last year. On Wednesday, Feb. 22, the group handed out $5,000 to Camp Bournelyf. Jeff Seagraves, president of Camp Bournelyf's Board of Directors, said the Westtown Township camp began as a summer camp for special ...
Posted by ChaddsFordLive on February 23rd, 2017
• The Chester County Historical Society, in partnership with Longwood Gardens, presents "A Legacy of Plant Exploration," on Thursday, March 2 from 6:30 to 9 p.m. Enjoy a wine and cheese reception at Chester County Historical Society, tour the exhibit and learn from three notable speakers: artist Adrian Martinez, Longwood Gardens instructor David Culp, and Longwood ...
Posted by ChaddsFordLive on February 23rd, 2017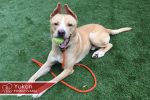 Come meet all the wonderful animals available now for adoption at the Brandywine Valley SPCA. All featured pets are "Name Your Price" adoption fee until Monday, Feb. 27. Not ready to adopt? Then sponsor a pet and provide a safe place for our companions to rest until they find their forever homes. Help us give them a second chance at a fresh start. YUKON Hi, my name ...
Posted by Rich Schwartzman on February 22nd, 2017
Upland Country Day School continued a 40-year tradition Tuesday when the West Marlborough-based school's ice hockey team took on a team of exchange students from Turku, Finland. Turku is on the southwest coast of Finland. It's the oldest city in Finland and was the country's first capital. The two schools played their first game against each other in 1977 when ...
Posted by ChaddsFordLive on February 22nd, 2017
• Pennsylvania State Police from Troop K, Media barracks, were investigating a report of a vehicle stolen from Concordville Nissan's remote lot on Route 202 in Concord Township. The theft happened sometime between noon on Jan. 31 and 10 a.m. on Feb. 1. • Wojciech Dabrowski, 34, of Philadelphia, was arrested for attempting to buy a firearm at Targetmaster in ...